Updated 10/6: Final numbers showed an overall increase to 2.155 million and a .60 18-49 demographic, both of which are an increase over the finals of the prior week.
Original: The overnight ratings for SmackDown have been released. Compared to last week, they are nearly steady at an average of 2.043 million, compared to last week of 2.039 million. Both weeks reached an average of .55 in the 18-49 demographic. The hour by hour is as follows below:
Hour 1: 2.105 million (.60)
Hour 2: 1.980 million (.50)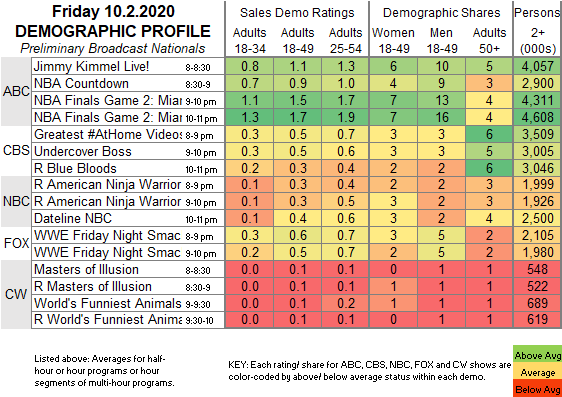 Final ratings will be released Monday afternoon.